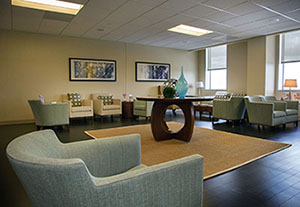 Welcome to our center.
Deciding to undertake any kind of procedure, whether for reconstructive or cosmetic reasons, requires careful thought and consideration. Led by Dr. Gary A. Tuma, a well-respected plastic surgeon with deep ties to the Philadelphia and New Jersey region, Plastic Surgery Associates of NJ provides extensive reconstructive and cosmetic options. With extensive training and experience at a large Philadelphia practice and university hospital, Dr. Tuma offers a wealth of knowledge that can help guide you through the process. It is important to know that he is double board certified by both the American Board of Plastic Surgery and the American Board of Surgery. Even more importantly, he offers that experience in a convenient, comfortable and accessible community setting.
Dr. Tuma specializes in cosmetic surgery of the breast, body and face, as well as breast reconstruction and other reconstructive surgery following cancer, trauma, or other events that have impacted your physical appearance. Utilizing advanced 3-D imaging, our practice provides an opportunity for you to see the various approaches and options that can help you feel more confident in your appearance. In fact, Plastic Surgery Associates of NJ is the only center to offer Vectra 3-D imaging in the region.